E-COMMERCE PHOTO EDITING
SERVICE WITHIN BUDGET AND TIME
THE PERFECT PHOTO EDITING COMPANY FOR YOU.
Clipping Path US – Complete photo editing solution for you, we are dedicated to provide top quality and cost-effective photo editing services on product images for eCommerce to all of our customers throughout the world and prove ourselves as a different company among any other graphic design companies by our Quality, Creativity, Skill and on time delivery.
UNLIMITED EDITING
COMPLEXITY
Complexity should never be a reason to do the editing yourself. Over the years we have honed our skills to such an extent that we can handle the most complex editing, even for very large volumes. Once the specifications are clear, tried, and tested we can easily scale up production to meet the required quantities.
eCommerce Editing
Commonly used in preparing images for e-commerce business and online stores. The subject will be placed on a white background.


Clipping Path
The subject of the photos will be drawn or cut-out using the Photoshop clipping path tool. The subject can now be placed on any background using Layer Mask.
Drop Shadow
If you want to add and increase the uniformity and presentation, shadows may be added to the object that is being displayed in an image.


Image Retouching
Enhance the quality of your photos and make them stand out. This service focus on skin retouch, model retouch, product retouch, and more.


Re-Coloring
A technique used by many; To reduce cost on expensive photo shoots and to ensure objects are shown with its correct color.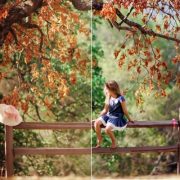 Restoration
Do not let your memories fade away with washed out photographs. Photo Restoration of old photos or scanned images can be corrected with showing great attention to detail.
Remember that perfect photo? That perfect photo of your friends enjoying a barbecue, the kids on holiday or that sunset you shared with a loved one? Where is that photo now? Probably buried somewhere on your phone, computer or possibly even still on your camera! Clipping Path US is ready to help you get that perfect photo into your home. Whether you want your photo on canvas, float frame, photo block, put into a picture frame or just printed. Clipping Path US is ready to help you to fill your home with everlasting memories… read more
Save Money
We provide high quality and 100% satisfaction services at a very competitive price. So why not choose us for your business partner?
Money Back Guarantee
If you are not satisfied with our performance then we will back your money within 24 hours.
Quality Guarantee
We ensure you of our quality and service if you are not satisfied at first time then we will re-do your project without extra charge.
Private & Secure
Your photos and edited images won't be published or accessible to any third party without your permission.
Incredibly Fast
In less than 24 hours (one photo), you'll receive the edited image from our highly experienced photo-editing team.
Satisfaction Guaranteed
Unlimited free revisions will be provided until you're fully satisfied. This is how we build this long-term business.
Why choose

Clipping Path US?
Basic digital retouching starts as little as $0.29 per image-
Easy process of advanced photo retouching-
100% warranty – we work until you are satisfied-
Excellent recommendations and testimonials by professional photographers-
Who will need
our services?
-eCommerce photo studio        -Photographer
-Advertising Agency                   -Printing Agency
-Photographic Studio                 -Manufacturer 
-Graphic Design Agency            -Online Retailer
-Web Development Agency      -And many more…
Payment Methods
That we support.
We typically invoice for each batch and accept payment via PayPal, Master Card or wire transfer.
For regular clients, we offer consolidated monthly invoicing.